The Mission Ballroom
4242 Wynkoop St.
Denver, CO 80216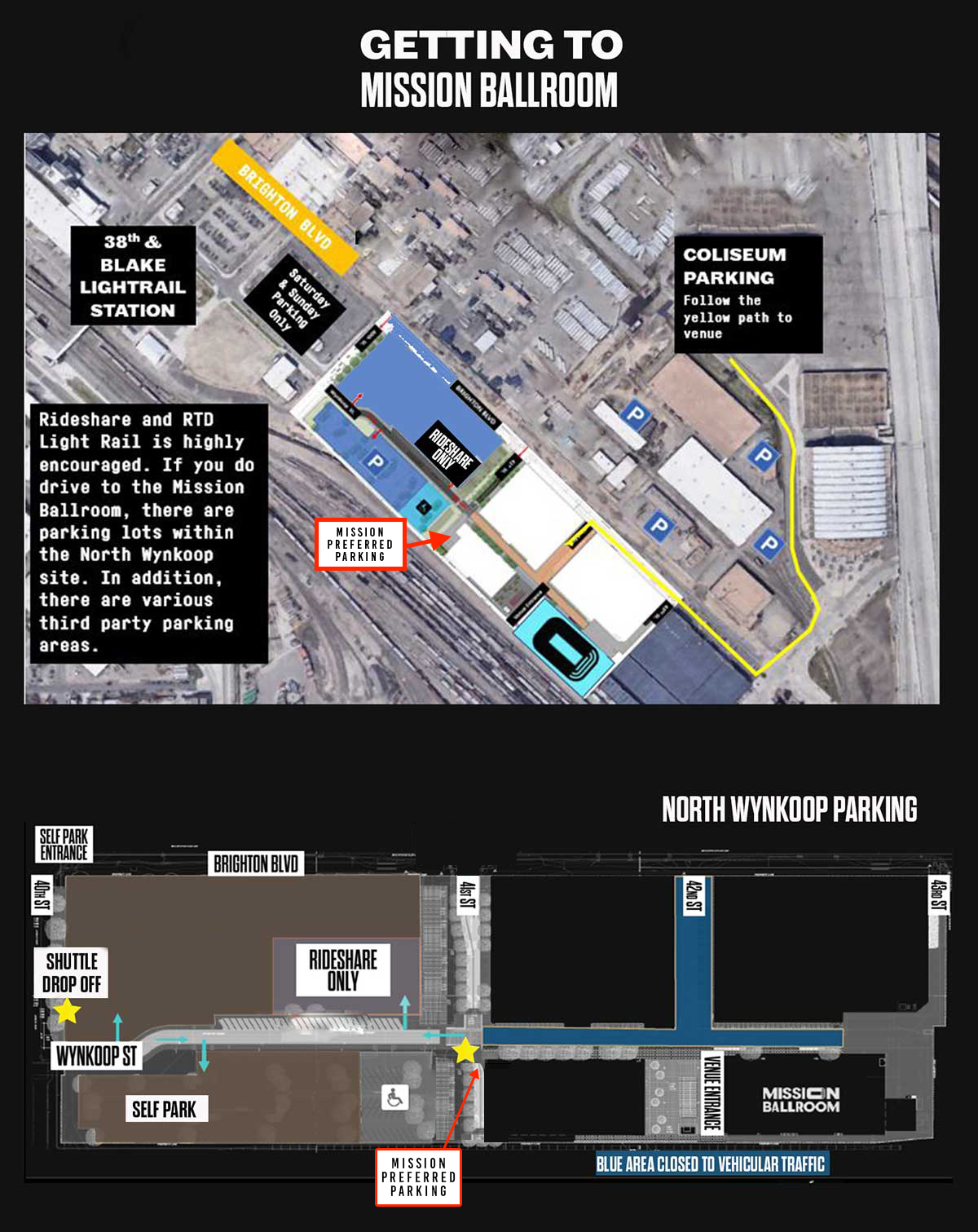 Public Transportation
Mission Ballroom is located just blocks from the Lightrail Station at 38th & Blake. The A Line schedule can be viewed here.
Parking
The Denver Coliseum is happy to offer paid parking for all Mission Ballroom events.
North Wynkoop offers paid parking on site as well notated in the map below. Please note these lots are not overnight parking, so you will need to grab your car after the show to avoid tickets and/or towing.
Mission Ballroom has partnered with The Source and Zeppelin Station to offer a great way to get to RiNo and party before and after the show. Reserve $5 parking and take advantage of food and drink offerings at The Source and Zeppelin Station market halls that house a total of 20 fun and unique food and bar concepts.
Park : $5 Parking Provided by Parkwell
Reserve parking in advance at either Zeppelin Station or The Source. Both garages are covered and secured providing you a safe place to leave your car while you enjoy the night.Scan your email confirmation as you enter either garage – pass is good for up to 12 hours.
Eat + Drink : Discounts on concert nights
Zeppelin Station and The Source market halls provide 20 unique food and bar concepts. Take advantage of some of Denver's best dining and nightlife before and after the show.