SPECIAL EVENTS
Transform your event into an experience.
The Mission Ballroom is a scalable, state-of-the art concert venue scheduled to open in summer 2019. The 60,000 square-foot ballroom anchors North Wynkoop, a new 14-acre mixed use project by Denver-developers Westfield Company, located at the north-end of the RiNo neighborhood.
The Mission Ballroom features a moving stage that provides flexible capacity from 2200 to 3950 guests, unrivaled sight lines via tiered rows, state-of-the-art sound and lights, and a large dance floor. Full-service bars conveniently placed around the venue maximize flow, efficiency and patron experience.
The Mission Ballroom is not only a premiere concert facility, but also serves as a unique special event space for corporate meetings and other functions, award shows, galas, weddings, receptions, launch parties, trade shows, private events, and more.
LET'S CONNECT!
For more information on booking your next event at The Mission Ballroom, please contact: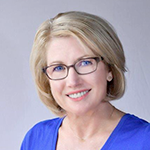 JENNIFER ROBINSON
Sales Manager, Special Events
jerobinson@aegpresents.com
720.931.8713
VIRTUAL TOUR